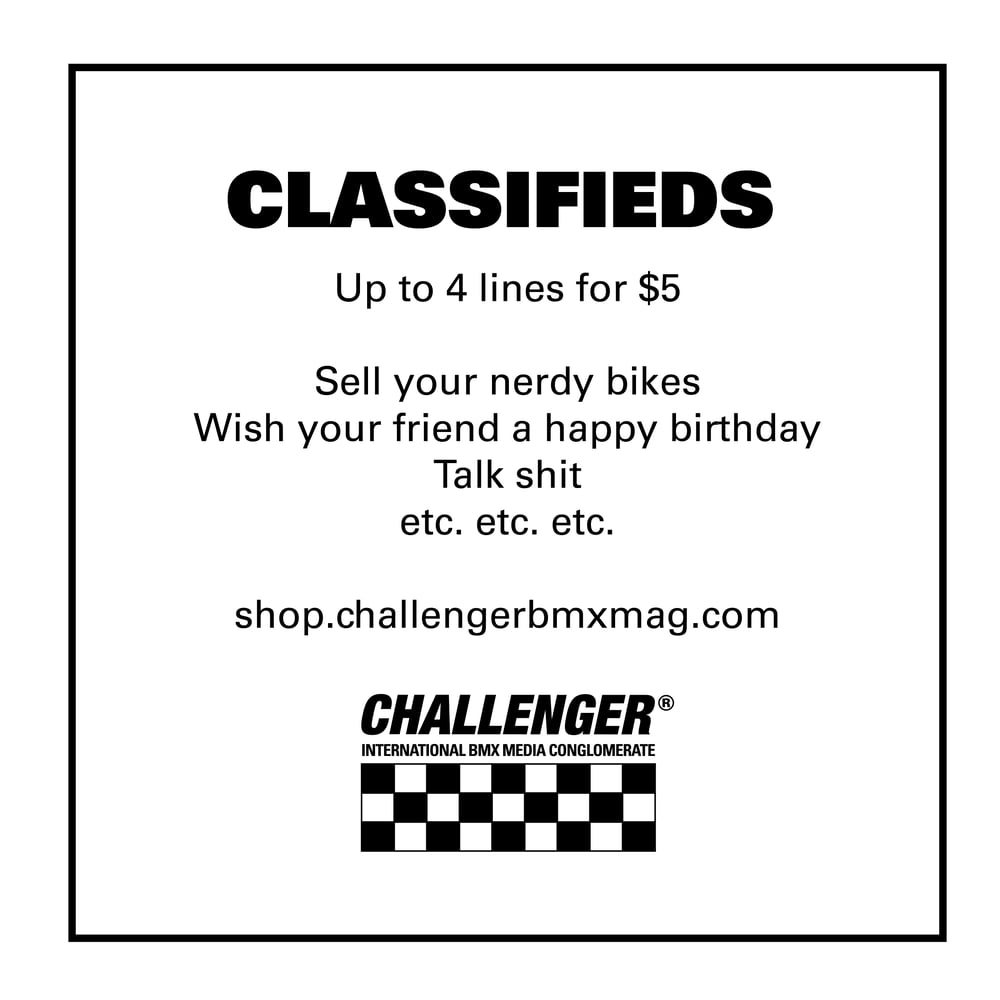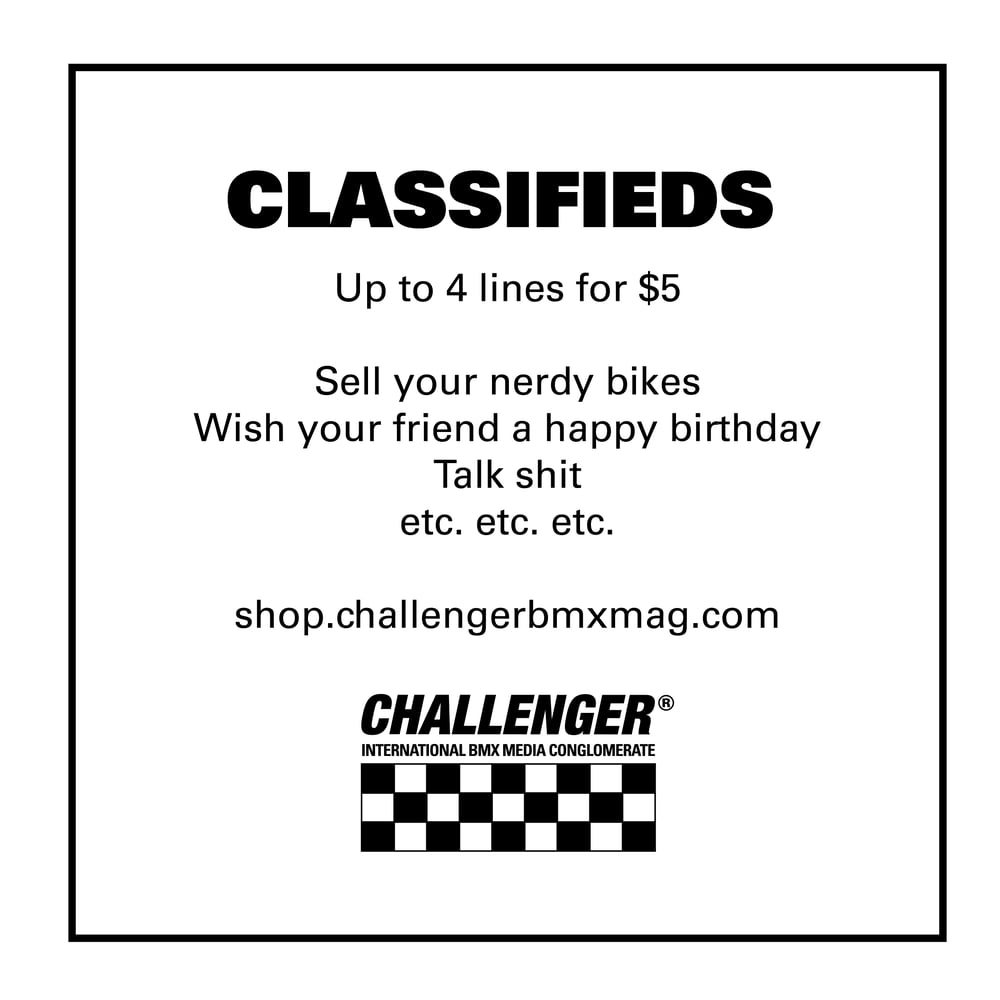 Challenger Classifieds
$5.00
UP TO 4 LINES/ $5.00
SELL YOUR NERDY BIKES
WISH YOUR FRIEND A HAPPY BIRTHDAY
TALK SHIT
ETC. ETC. ETC.
Leave your classified in the "Notes or instructions (optional)" section when checking out.
Classifieds come with a free issue. Make sure address is up to date.
Please note: all classifieds subject to Challenger approval. No racism, sexism, homophobia, etc.